Gutter Repairs in Melbourne are a common occurrence in regions with extreme weather conditions. As the segment consistently evolves to develop durable structures, people believe their latest choices are immune to structural damage. However, almost all gutter repairs in Melbourne might occur when people do not clean it regularly or avoid some signs of wear.
They should be professionally evaluated at least once a year. When the gutter starts to leak, it can severely impact the roof, house and even the foundation. Hiring a trusted company is imperative to ensure you get the best outcomes.  
Why should rating play a critical role in choosing Gutter Repairs Melbourne company? 
This roofing and guttering company selection can be quite a complex undertaking. In recent days, it might seem like a simple task. The internet provides much information about various aspects. This might include extensive details about Gutter damage, plausible repair techniques and service providers.  
However, consumers might not have the option of choosing the first company they find. Almost all businesses claim to be the best in the industry. Unfortunately, very few roofing contractors tend to live up to the claim. This means homeowners must do extensive research to find the ideal service provider. Fortunately, various digital platforms allow customers to rank the services of the companies. This would be beneficial for the potential target group.  
How can customers make the ideal choice when choosing a Gutter Repairs company in Melbourne? 
When people choose Gutter Repairs Melbourne companies based on their rating, it is imperative to look for trusted sites. The most common example would be Google My Business. This would separate companies based on their locality and also their unique services. Leading companies like AS Roof Repairs are responsible for displaying their reviews on their sites. These testimonials will help choose the right partner and provide insight into their strengths. This will aid customers in making the ideal choice regarding their roofing partner. Here are some advantages of choosing the right company.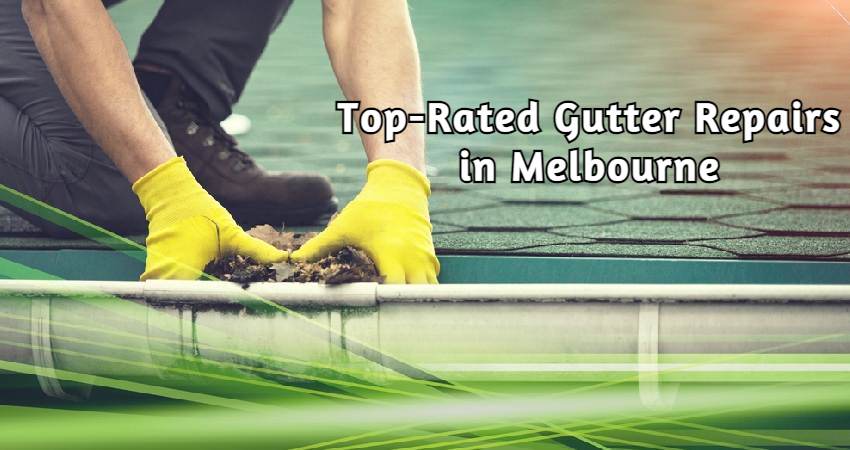 High-Quality Gutter Repairs in Melbourne solutions 
When homeowners hire an expert, they will have extensive experience working on similar projects. This means they can quickly identify the issue and develop practical solutions. In addition, these companies will use high-quality materials and advanced techniques to resolve the damage and take necessary precautionary measures.  
Expert Guidance 
The roofers have the technical knowledge of how to manage Gutter Repairs. They will evaluate the site and take the proper corrective action. 
Standardized Outcomes for Gutter Repairs in Melbourne 
The companies will follow systematic protocols to handle the product. They will take every aspect of the project in a structured manner to get the best results. The leading roofing and guttering company will discuss these aspects with the customers and keep them updated.  
Proactive Measures 
The Gutter Repairs Melbourne company also tries to understand the cause of the issue and takes time to take preventive measures. This eliminates the risk of reoccurrence in the future.  
Competitive Prices for Gutter Repairs in Melbourne 
The cost has always been essential in choosing the best service providers. Therefore, always select a company that can provide a better value for your investment.  
These are some of the distinguishable traits of Gutter Repairs Melbourne company. Hiring a company for regular maintenance rather than damage control would be imperative. When the gutter starts to leak, people might not have much time to undertake an extensive research process. There is no guarantee that they will choose the ideal service provider. It is imperative to prioritise your needs and make the perfect selection. This will help customers select Melbourne's top-rated gutter repair companies.