Gutter Replacement Melbourne
Trust our team of experts for seamless and affordable Gutter Replacement Services in Melbourne
Gutter Replacement Services in Melbourne company, specializes for handling all complex issues. ASRoofrepairs has over three decades of experience in the segment. We have developed a systematic approach to maintaining our quality standards. We also have a team of skilled roofers who handle commercial and residential projects. Our company always makes an effort to provide the most effective solutions at competitive prices.
What is Gutter Replacement Services in Melbourne?
Gutter Replacement services in Melbourne is the process of removing the damaged gutter and replacing them with a new structure. This would help homeowners to protect the roof and the foundation. Leading roofing and guttering companies would evaluate the structure and determine the ideal action.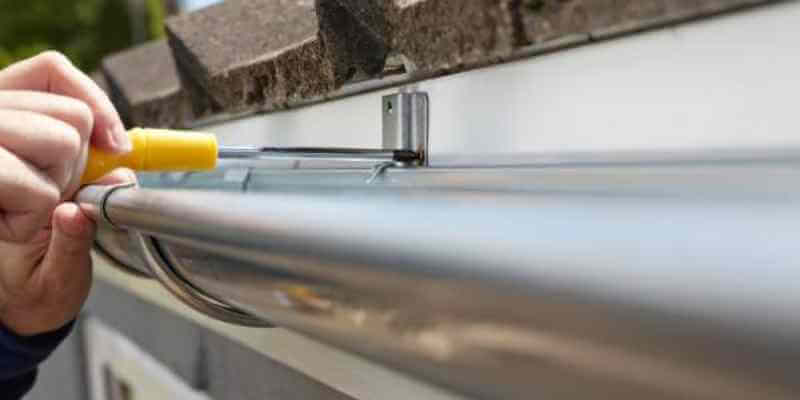 Why should customers seek professional assistance for gutter cleaning and replacement?
Sometimes, people think that they can handle the guttering services by themselves. They undertake this responsibility to learn a new skill and also save money in the process. However, the real challenge is that they might not be completely aware of the circumstances. Also, it is also risky due to the height. Customers must know the exact nature of the issue to initiate effective action. This is why they need assistance from gutter house replacement companies in the region.  
What are the signs that indicate gutter damage?
It is imperative to understand the signs of damage. When people seek assistance for
Guttering services in Melbourne
, they must be aware of the visible signs. This will be inclusive of
Leaks
Mould growth
Sagging
Peeling paint
Structure moving away from the fascia
Stains on the walls
Puddles near the exterior walls
Homeowners can also hire gutter replacement companies near me to do an annual check to avoid significant complications.
How do gutter replacement companies near me handle the project?
ASRoofrepairs follows a systematic protocol to evaluate and execute the Gutter installation in Melbourne project. We have designed this process after extensive research and contemplation. Our vision is to help customers efficiently replace their gutters within their budget. When homeowners
hire a company
 for guttering and fascia replacement near me, they will know about specific vital characteristics.
The approach plays a significant role in determining the effectiveness of the process. First, we will analyse the gutter and understand if there is a way to salvage the structure. Then we will safely discard the broken pieces and install the new ones. Finally, we will provide feasible solutions to help clients make the right decision.
Our company takes extensive care to understand and determine the cause of the damage. Some people wonder why this is essential for gutter and downpipe replacement. However, this examination will help homeowners to take necessary precautions to prevent such issues in the future. Our team might make slight changes to fit the specific roof and gutter replacement protocol. We will provide a detailed explanation to the clients so that they will stay updated on the progress. Our experience also helps us to take necessary precautions to handle unique client requirements. For instance, when we handle wooden gutter replacement, we will take steps to avoid water damage and other impacting factors.
What do companies do to manage gutter replacement costs?
As the leading roofing company in the region, ASRoofrepairs have undertaken the responsibility to provide efficient guttering solutions at pocket-friendly prices. Our team has conducted effective research to understand the reasons for the price increase. We begin by eliminating factors that can cause this rise.
In addition to sourcing the materials at the best gutter replacement price, our team also does extensive planning. This enables us to complete the product on time. This also helps us to avoid price increases due to inflation. We are equipped and prepped to manage all challenges that might arise during the execution stage.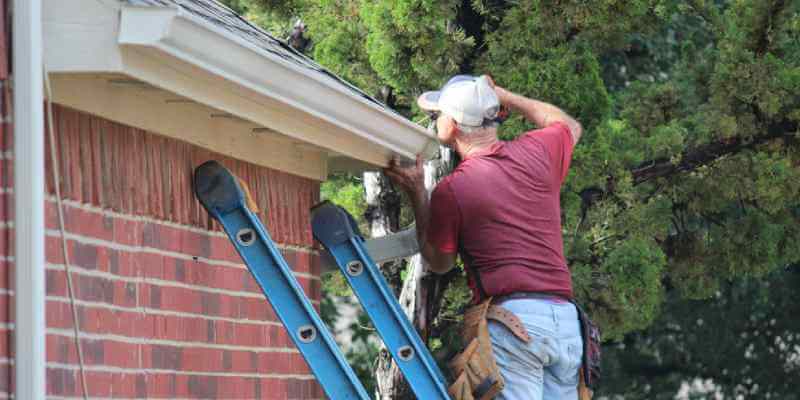 Why choose ASRoofrepairs as Gutter Installation in Melbourne?
ASRoofrepairs is the best in the segment owing to our customer-centric approach and transparency. With over three decades of experience, we have an in-depth understanding of the client's expectations. We have streamlined our roof gutter replacement services to provide the most effective solutions. Our team understands the challenges faced by homeowners
We have formulated innovative solutions for
Roof Guttering Repairs
in Melbourne. ASRoofrepairs has the best specialists who are proficient in the field and have the vision to provide unique solutions. We also have an extensive vendor network that enables us to source high-quality materials at competitive prices.
Frequently Asked Questions:
To find out more about our expert roofing services get in touch today
All our work is Guaranteed for 10 years