Customers who need quality and economic Gutter Replacement Melbourne services look for a trusted partner. This might not be the only service that needs experienced and reliable partners. When hiring a roofing and guttering service company, homeowners might contemplate various aspects. Every aspect of the construction project requires a partner who will understand the client's unique requirements and execute them flawlessly.  
In the digital era, it might seem simple to identify a vendor. A search like Gutter Repair companies in Melbourne or credible roofing companies in Melbourne might appear to offer multiple results. However, the real challenge lies in validating the information provided by the guttering experts and identifying a suitable partner. However, this might not be an impossible task. Customers would do intense research and even ask for a recommendation. This is primarily because customer and company relationships have always been questionable.  
Why is it important to choose trusted Gutter Replacement Melbourne partners? 
The real reason that homeowners require reputed companies is that they would provide exemplary services. The outcome of the Gutter Replacement in Melbourne project would depend on the quality of this choice. There have been various controversies regarding the construction segment. This means that people cannot choose the first company they find. They will have to research to understand if they can deliver their promise.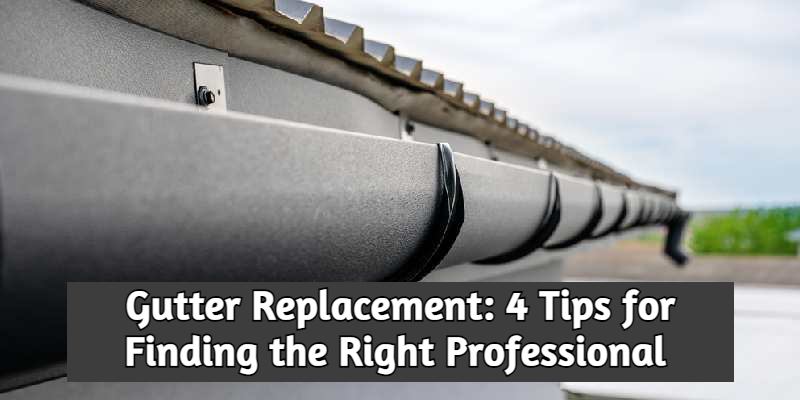 The roofing experts' responsibilities include completing a project on time and ensuring that the customers get value for their investment. When replacing a gutter, the company will have to consider different aspects so that the clients do not face the previous challenges. They will also do extensive studies to minimize the external influence, reduce the risk of damage and extend lifespan. All this would be possible only when consumers partner with a trusted company.  
What are a few characteristics of a reliable Gutter Replacement Melbourne company? 
The first aspect needed to choose a gutter replacement company in Melbourne is to know the traits that distinguish them from their peers. Homeowners can check for reviews or talk to representatives to validate these characteristics. One of the significant advantages of the Digital marketing segment is that consumers can connect with others who have availed of the same services.
They can rely on this experience to make the right decisions. Companies handling the Gutter Replacement in Melbourne project should also be cautious, as the wrong approach will spoil their brand image. Here are some suggestions on how to evaluate the right partner.  
Search for the right Gutter Replacement Melbourne partner. 
This is the first step undertaken by many homeowners. Afterwards, they would look for information online for credible guttering service companies in the region. Moreover, they can always look for reviews, opinions and other essential data.  
Ask for recommendation 
If the online information does not help them make the right decision, they can ask for a recommendation. All homeowners might have hired a Gutter Replacement Melbourne company at some point. They will be able to provide the proper guidance.  
Compare costs of different Gutter Replacement Melbourne companies 
Comparing the cost with other companies is essential to understand who can provide the best value. The lowest or the highest price does not represent the product outcome.  
Meet with the representatives. 
People can meet with potential vendors to learn more about them. This will help them to make the proper decision on the subject.  
Customers should always keep an open mind while choosing Gutter Replacement Melbourne companies. This is because there are various trusted companies in the market, and finding one to meet your unique requirements is imperative. Always be clear about your priorities so it would be simple to decide. People can always use the resources available online and offline to make the ideal choice.