Consumers must consider various factors when looking for Gutter Replacement Melbourne options. Some people might wonder about the reasons for this consideration. A replacement is generally changing the existing structure for a new one. This means that homeowners would have evaluated many factors before making a decision. This could be a strenuous process in the beginning. When people decide to construct a house, they are often faced with multiple choices.  
This consideration will help them to choose suitable materials for their homes. Another essential aspect is that it also helps them to save money. When selecting the material for the gutter, they are more likely to evaluate various choices. The roofer will present them with different styles, profiles and other aspects. This decision might be complex. This effort will help customers choose a product that will last for a decade. A fair percentage of people assume that once they have made this choice, it will last for a long time.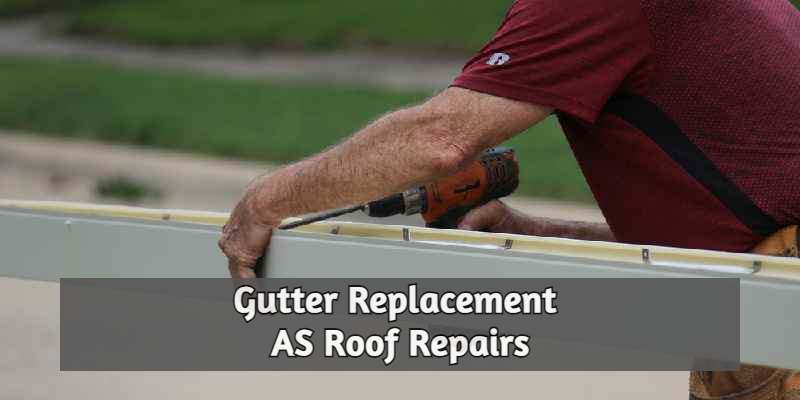 However, when people decide on Gutter Replacement Melbourne, they will have to undergo the same process again. This is primarily because the roofing segment is consistently evolving. There have been significant changes in climatic conditions and other contributing factors. This means homeowners will have multiple new choices in this regard.
Consumers will have an opportunity to upgrade their services to improve the gutter performance while also increasing longevity. Though there are various decisions, the Gutter Replacement Melbourne style is one of them. We have provided some of the common styles in the market.
Squareline – Gutter Replacement
This style provides a more discreet and modern outlook. It is preferred for residential buildings as it would assist in the seamless water flow. This is one of the most popular designs in the region. The roofer offering Gutter Replacement Melbourne services will evaluate the customer's expectations and make suggestions.
Sheerline style for Gutter Replacement Melbourne
Roofers suggest this model as it is more versatile and apt for replacement. In addition, some gutter styles cannot be fitted with the existing model. However, the Sheerline style is different. An added advantage is that it has a longer lifespan and durability.
Half-round Quad
The design significantly increases the aesthetic appeal of the building. Roofers offering Gutter Replacement Melbourne services also state that it is functional as it prevents debris accumulation. This style is preferred as it serves both purposes.
Quad slotted style for Gutter Replacement Melbourne
Roofers recommend this style in regions with extreme weather events. The speciality of this style is that it prevents water from overflowing or entering the building. The style is durable and sustainable. This would be ideal for coastal and industrial regions.
The shape of the Ogee makes it an ideal choice for unique houses. The style requires low maintenance. It has a relatively high water-carrying capacity which is an added advantage.
These popular Gutter Replacement Melbourne styles would help consumers to make the right decision. It is standard for homeowners to feel conflicted about their choices. This is because there are various decisions to be made in this regard. For instance, the customer will have to choose the type of material initially. Each one would have its share of pros and cons. The next decision would be the style or profile.
The shape and position of the pipe will have an extensive role in this decision. Gutter Replacement Melbourne would also mean people will have to decide the location to fit the structure. Fortunately, reliable roofers would evaluate the expectations and make a decision accordingly. Customers will have to choose an experienced roofing company to guide them through the process.