Gutter Repairs and Gutter Replacement Kew
Excellence Through Attention To Detail
Gutter Repairs Kew
If you want to keep the house safe from gutter damage, ensure the gutter system is in good condition. This system prevents leaks and protects your entire home. If the gutters have an issue, it should be addressed immediately.
 Avoiding gutter repairs Kew is a common mistake as it leads to considerable problems in the long run. Gutter damage is caused due to various reasons and a property owner should scrutinise the gutter condition every now and then.
If you reside in Kew or other nearby areas and your gutters are in bad condition, it is time to call the professionals at AS Roof Repairs. As a local guttering company in Kew, we offer exemplary gutter installation, repair and replacement services.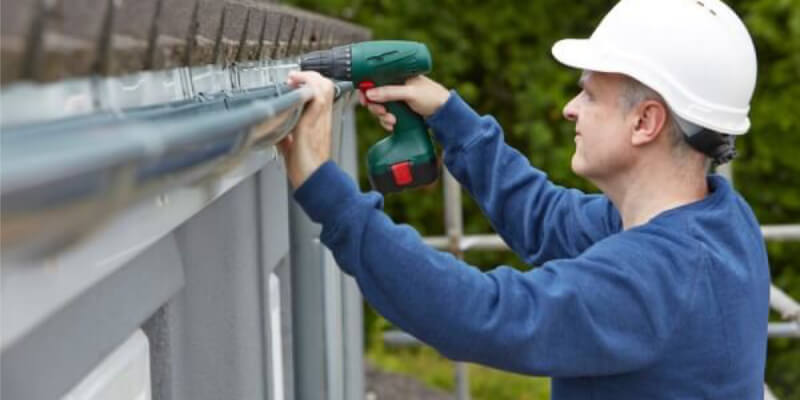 If you constantly see the below-specified signs, connect with our team as early as possible.
Blockage in the gutter
Water overflow
Rusty gutters
Leaky gutters
Sagging
Cracks, holes and breakage
Besides these, you may encounter various gutter problems. In such cases, contact our gutter cleaning experts at AS Roof Repairs right away. We have maintained our reputation by providing high-quality guttering services and enhanced our relationships with all our customers by following a client-centric approach.
Our affordable gutter repair solutions are curated to meet the specific needs of every client. Whether it is a residential or commercial property, our crew members have the experience and expertise to perform the best repair and gutter replacement northern suburbs Melbourne.  
Gutter Replacement Kew
It is easier to find several companies offering gutter replacement Kew. However, the challenging task is to find a reputed company. Our gutter replacement company provides top-notch services in several cities.
Our guttering technicians are pretty exclusive as they have extensive knowledge and expertise in the field.
With a well-experienced team and necessary tools, AS Roof Repairs never fails to provide the best guttering services.
Our quality assured services help the company to stay ahead in the industry.
Our commitment to the work and endeavours to fulfil the client's requirement help to earn the trust of residents in Kew.
We offer cost-effective roof gutter replacement Melbourne that exude professionalism and integrity.
AS Roof Repairs is gaining recognition in many parts of Australia. We take every step to maintain the reputation garnered over four decades. If you are looking for professionals to replace gutters at home or office, hire our professionals without any doubt.
Frequently Asked Questions:
To find out more about our expert roofing services get in touch today
All our work is Guaranteed for 10 years