Gutter Repairs and Gutter Replacement Camberwell
Excellence Through Attention To Detail
Gutter Repairs Camberwell
Gutters are a vital part of every roofing system. If you are searching for a trustworthy company to take care of gutter repairs Camberwell, you've come to the right place.
With several years of experience, AS Roof Repairs provides gutter repair and replacement services at an affordable cost. As a local company, we have helped many property owners to maintain a healthy guttering system.
The team at AS Roof Repairs offers high-end services to meet the client's specific gutter repairs. Our curated repair solutions are empowered by extensive industry knowledge and experience. Our expert crew members quickly resolve the gutter repairs.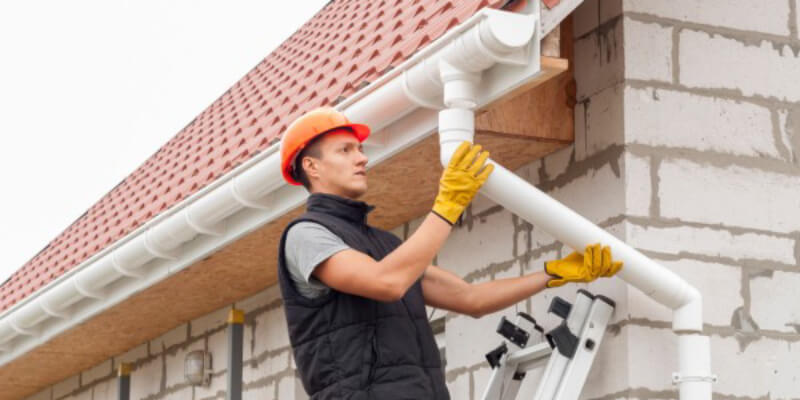 If you see any signs specified below, it is time to call the guttering professionals at AS Roof Repairs.
Blockages
Cracks
Leaks
Overflow
Sagging
These can result in the pooling of water around your home and causes various damages to the building structure. If you notice any gutter repairs, it would be better to get immediate assistance. Otherwise, the tiny problems in the guttering system can turn into substantial damage and necessitates the property owners to splurge on costly repairs or replacements.
AS Roof Repairs has the best guttering professionals to help you with these problems. We always ensure that the right repair solution is implemented to eradicate the issues in your guttering system. Whether it is a large-scale repair or small patch-ups, we can offer you the best solution. We use high-quality materials to ensure that downpipes or guttering remain sturdy for several years.
Gutter Replacement Camberwell
Choosing the right company to proceed with gutter replacement will determine how the entire process goes down. AS Roof Repairs offers the best services tailored to meet the client's needs.
Gutter replacement Camberwell is a significant home improvement, and homeowners should be aware of the fact that even sturdy gutters can deteriorate over time.
The rough weather conditions at Camberwell can cause problems in your gutters. You can get the gutters replaced every twenty years, but the duration may be changed based on several factors such as
The age of the gutters
Huge splits or cracks
Extensive rusts
The inability of the gutters to pitch water properly
Professionals to help you with gutter replacement
Our crew members, with experience and expertise, will ensure that gutters are replaced well. If you notice any problems in gutters, get in touch with our team to perform gutter replacement Western Suburbs.
The crew members will check the entire guttering system to evaluate the condition and for possible repair solutions.  
At AS Roof Repairs, we utilise durable materials for replacing unrepairable gutters and ensuring that new gutters have a higher lifespan.
We know the weather condition in Australia changes swiftly within a day, which is why we use the best products in all our gutter replacement project.
You can reach out to us anytime and schedule the gutter inspection immediately.
Frequently Asked Questions:
To find out more about our expert roofing services get in touch today
All our work is Guaranteed for 10 years