Gutter Repairs and Gutter Replacement Malvern
Excellence Through Attention To Detail
Gutter Repairs Malvern
Gutter damage can cause various property problems, starting from roof damage. Homeowners usually ignore the TLC the gutters deserve, which can result in more issues like costly repairs or gutter replacement Malvern.
AS Roof Repairs is one name, you can trust to eradicate gutter problems without more splurging. Our cost-effective gutter repair and replacement services have been a reliable choice for many households in Malvern.  
Gutter problems can sprout for various reasons, and it is the responsibility of property owners to check the gutter condition regularly. Ensure the system is working fine and keep gutter repairs Malvern at bay.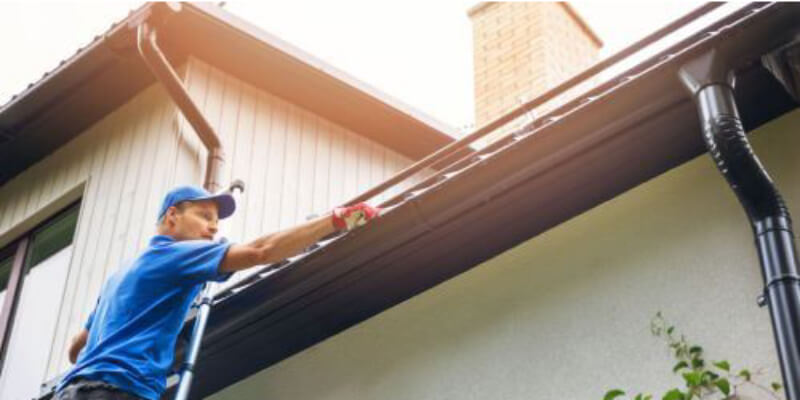 Perks of choosing AS Roof Repairs
If you reside in Malvern and struggle with severely damaged gutters, we are here to help you.
Our experts can care for all kinds of gutter problems, including clogged gutters, mould growth and leaky gutters.
No matter where you live in Malvern, our gutter service professionals will reach your property to eradicate the problems and provide the best repair solutions.  
If you notice signs like water overflow, leaking gutters, cracks or holes, it is time to reach out to us. No matter how complex the gutter problems are, our Malvern-based gutter repair experts eradicate any problems before they become a catastrophe.
Gutter Replacement Malvern
AS Roof Repairs has been installing gutters for more the four decades. Our experts have experience handling a wide range of gutter styles and sizes. Whether the gutters are rusted, leaking or encountering wear and tear, we have experts to eliminate the faulty old gutters and execute gutter replacement Western Suburbs Melbourne
We can provide you with the best solution after evaluating the gutter condition. If the issues in your gutters are unrepairable, we'll be replacing them in no time. Whether it is your existing property or a newly constructed building, our experienced professionals will curate the best solutions.
With several years of experience in the industry, our crew members have gained extensive knowledge of the best installation methods. As a reliable guttering company, AS Roof Repairs offers services across the Malvern region.    
A good guttering system keeps water damage at bay, but the system slowly deteriorates due to exposure to external elements like weather conditions. Regular maintenance will help you keep the gutter system in good health, and there is no need to worry about costly gutter repairs or replacement.
Frequently Asked Questions:
To find out more about our expert roofing services get in touch today
All our work is Guaranteed for 10 years